BACKGROUND OF THE GALLERY
The Art House Gallery was founded in 2011 as The Art House Studio in Chicago, IL by mid-career artist Rebecca George. During the first 7 years, The Art House had locations in Logan Square on Milwaukee Ave., in Avondale on Albany Ave. and in Old Irving Park on Irving Park Rd. The Studio housed artist work space, advanced level classes on painting, drawing, printmaking and color theory, and held widely attended curated exhibitions on a quarterly basis. In 2019, CEO and Founder Rebecca George relocated to the Michigan woods, fulfilling a lifelong dream of living and painting in the forest. Several of the artists that comprised the community at The Art House also relocated in recent years, making it a natural transition from a brick and mortar organization to an online one, focusing solely on curated exhibitions, auctions and facilitation of artist/collector relationships. The Art House Gallery continues as an artist-run organization. Our ethos manifests in many ways, including represented artists receiving 100% of their sales, resulting in zero mark-up for the collector, and inclusion in curatorial opportunities, resulting in an engaged and productive community. For artists not represented by The Art House Gallery, juried open calls for online exclusive exhibitions create the opportunity for us to introduce represented and non-represented artists alike to interested collectors on a worldwide basis.
NO COMMISSION = NO MARK UP
As an artist-run gallery since 2011, our emphasis is on collaborating with high quality professional visual artists and offering a vetted and curated selection of their best works at a wide range of price points. The Art House Gallery does not take a commission of artist sales, allowing us to connect you with an experience very similar to buying straight from the studio of your favorite artist: their prices are not marked up by the Gallery, their studio process is revealed in the "Behind the Scenes" section of represented artist's profiles and the work is shipped from the artist's studio to you. Additionally, you can contact artists directly through The Art House Gallery website to obtain information about their process and the significance of individual works.
At The Art House Gallery, we invite you "Behind the Scenes" of finished work to share pieces in progress, recent action in the studio and the artists themselves, talking about their work in a Studio Visit video. Do you have questions or comments about that individual artist's work or process? A contact form located on the Behind the Scenes page shares your inquiry directly with the artist who's work you are interested in. Non-represented artists participating in juried online exhibits include a contact link on the individual artwork's page. This allows viewers an easy way to reach out to that artist and inquire about the work on exhibit.
COLLECTOR-ARTIST RELATIONSHIPS WITH THE PROTECTIONS OF A GALLERY
Building relationships with artists can be one of the most rewarding aspects of collecting their work. The Art House Gallery captures the experience of buying direct from the artist with all the quality assurances and protections of a formal gallery:
All artwork on the site has been vetted and curated--artwork sold through The Art House Gallery is guaranteed to be original and unique (no prints or copies have been made).
The Art House Gallery does not take a commission of artist sales.
All artworks sold through the gallery are covered by the TERMS OF USE and RETURN POLICY of The Art House Gallery.
Artwork purchased through the gallery will be professionally packed and shipped to your specified address within 7 business days of your cleared payment.
Quality customer service support for any issue that may arise is available through email at Rebecca@thearthouse.us or by phone at 312/914.1596.
BUY WITH CONFIDENCE: PURCHASE PROTECTIONS, COLLECTOR ADVICE AND QUALITY ASSURANCE GUARANTEES
Discuss your questions with The Art House Gallery Curator and CEO Rebecca George:
How to build your collection
Inquiries about how individual artworks are priced
Advice on hanging your new acquisition--including location and framing options (if frame is not included)
THE ART HOUSE GALLERY STAFF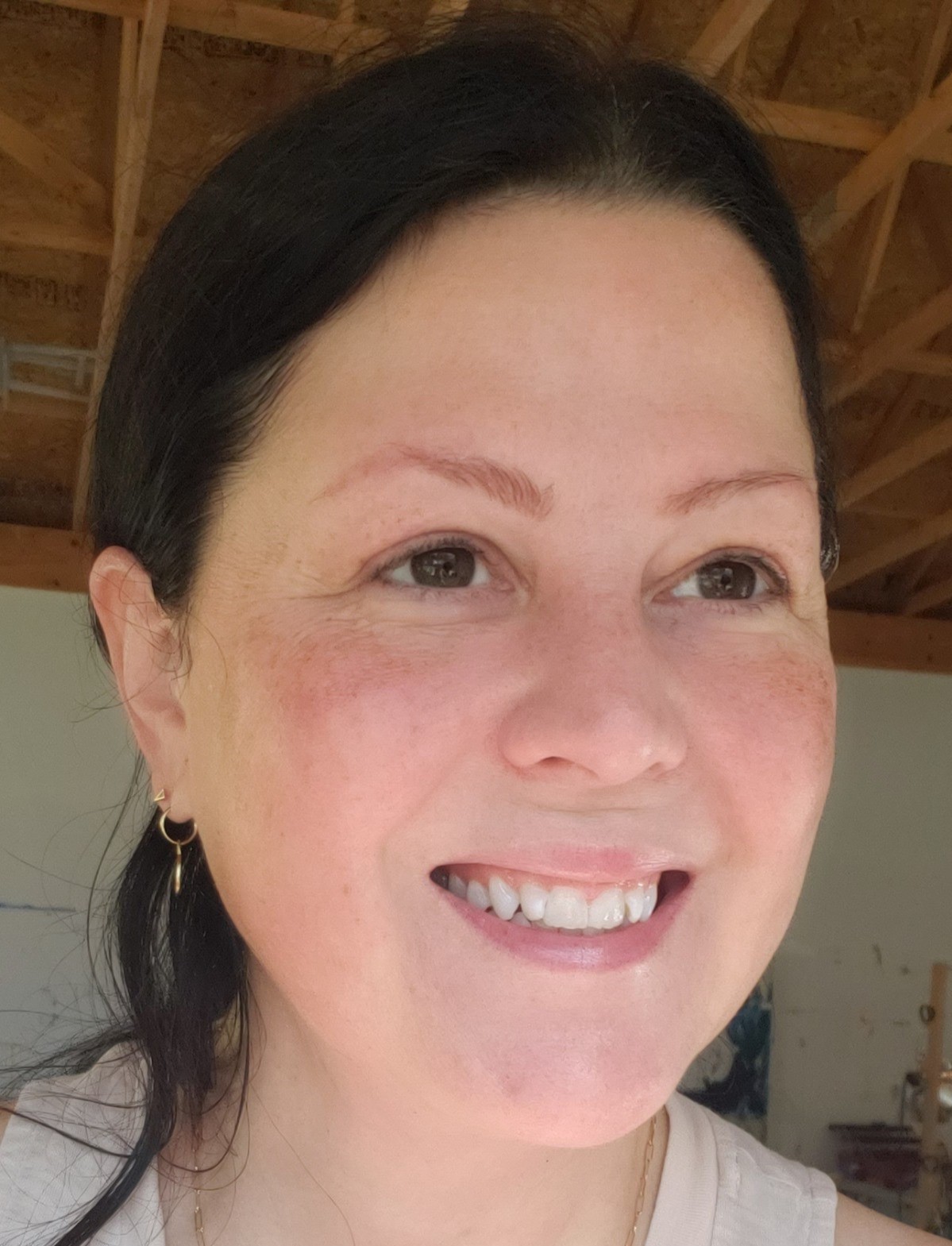 Rebecca George
Curator/CEO The Art House Gallery
Rebecca@thearthouse.us
BIO: Rebecca George is a mid-career Contemporary American painter (b. 1972) who has maintained an active professional studio in Chicago, IL since 1993; her history of materials has focused on drawing, painting and printmaking. George is represented by The Art House Gallery. She holds a BFA from Maryland, Institute, College of Art (1993), a Master in Nonprofit Business Administration from Spertus Institute (2007) and a MFA in Painting and Drawing from The School of the Art Institute of Chicago (2011). Rebecca George is the recipient of several awards and scholarships, including the Fanny B. Thalheimer Scholarship, multiple grants from the Illinois Arts Council and the Virgene Hawthorne Scholarship. Work by Rebecca George is in private collections worldwide.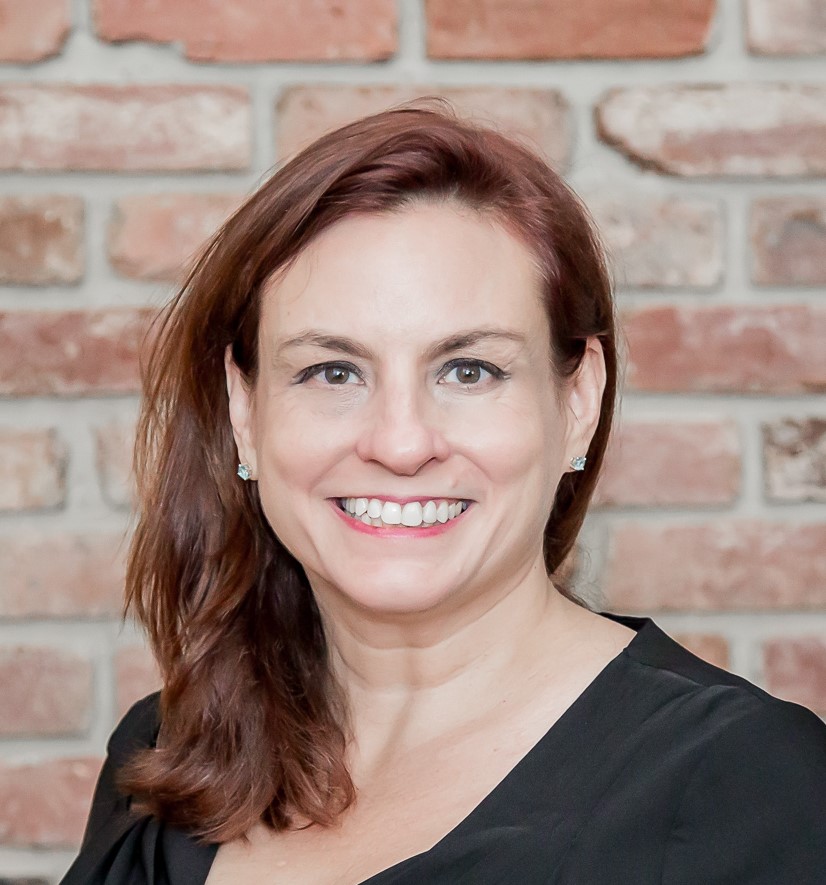 Kristen Beaulieu
Art Critic
BIO: Color. Space. Line. Form. Pattern. Contrast. Composition. Kristen Beaulieu is obsessed with visual language. After earning her bachelor's and master's degrees in sociology from the University of Chicago, she picked up a paintbrush at the Hyde Park Art Center and has never really put it down. Since then Kristen has pursued her passion for painting and drawing, studying with talented artists at The Art Institute of Chicago/Ox-Bow, The Philadelphia Academy of Art, and The Art House, among others. More recently she found a new fascination in translating visual language into the English language, and began writing art reviews as a way to start a new conversation about contemporary painting. Kristen was an editor and contributor to The Lonely Ocean Art Blog from 2019-2021, and has been the art critic at The Art House Gallery during the past two years.