Leaders in Abstraction, Volume I
Group Exhibition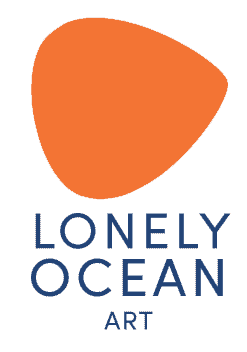 Leaders in Abstraction: Self, Story, Place, and Time
Review of LEADERS IN ABSTRACTION, VOLUME I, THE ART HOUSE GALLERY
Reviewed By: Kristen Beaulieu, May 1, 2021
Curated by: Rebecca George, CEO/Curator, The Art House Gallery
"Abstraction is what resounds when you take away almost everything that can be recognized and work with the visual language of line, shape and color. This approach encourages the viewer to use personal experiences to interpret what they see. This exhibit is a rich landscape of things you cannot hold on to–a suggestion of forms, the evidence of the artist, and the space in which they exist."
Rebecca George, Curator

Abstract art is often defined by what it is not; by the lack of attempt to represent objects or convey a narrative. But abstract art is about something. This month at The Art House Gallery, we find artists exploring the themes of self, story, place and time through the multifarious techniques of abstraction.
Regarding self and story, the paintings of Alena Ahrens are gorgeous mediations in accordance with her interest in human psychology and self-awareness. Amy Vidra (Swell, shown above) writes that her lively, vibrant and energetic abstractions are about "the stories we tell ourselves. Maybe the ones we tell that aren't true, the ones that we've told a thousand times, that in memory don't have a clear beginning, middle, or end." Almudena Pintado describes her work as allegorical, related to stories about happiness, challenge, and childhood.
Regarding place, the landscape has always been a staple of abstract painting as with Kevin McGoff's delightful treatment of the New England shore. For artists Maritsa Micos, Manoel Viega, and Jane Michalski, earth is the place and the focus is nature.
Australian artist Maritsa Micos draws inspiration from weather patterns. Brazilian artist Manoel Veiga, a physicist by training, considers his works analogous to the natural landscape because they are created by the same physical processes of fluid dynamics. On the other hand, Michalski's work is often rooted in her emotional connection to the landscape of the American Midwest and inspires us to appreciate the enduring presence of the earth, our "rock" in every sense of the term.
Regarding time, abstraction can capture a moment, past or present. With WTF Rona, Bobo-Ligon captures the global frustration wrought by recent events. Too Much TV by Daniel Martin Sullivan captures a feeling of sickness induced by an overdose of media.
Michael Cortese's abstraction, High Dive, is a nostalgic reference to a shared emotional memory that often becomes a metaphor for other terrifying, exhilarating moments throughout life.
Leaders in Abstraction, Volume I, at The Art House Gallery is on view exclusively online from May 1-May 30, 2021 at the The Art House Gallery. The exhibition that showcases outstanding work from contemporary artists working throughout the world including: Alena Ahrens (Missouri; USA), Bernard Bahr (Ilinois; USA), Sarah J. Berman (Illinois; USA), Michael Cortese (New Jersey; USA), Michael Doering (Nevada; USA), Ken Hogrefe (Illinois; USA), Kevin McGoff (Massachusetts; USA), Jane Michalski (Illinois; USA), Maritsa Micos (Sydney; Australia), Delphine MOTEL (LE LOROUX, France), Deborah W. Perlman (Florida, USA), Almundena Pintado (Berne; Switzerland), Micheline Ronningen (Oregon; USA), Daniel Martin Sullivan (Illinois; USA), Steven Tritt (Illinois; USA), Amy Vidra (California, USA), Manoel Veiga (São Paulo, Brazil), Christine Wesolowski (Illinois; USA), Mark Wojcik (New Jersey; USA), Ka-El Zakiah (Illinois; USA).
The exhibition runs the month of May 2021.
View full review with images: Leaders in Abstraction, Volume I Review, Lonely Ocean Art
About the author: Kristen Beaulieu is a self-taught artist who has studied painting over the last 25 years at The Art House, Evanston Art Center, Ox-Bow School of Art, The Philadelphia Academy of Art, and Hyde Park Art Center. She earned her undergraduate and master's degree in Sociology from the University of Chicago. Kristen is the art critic for The Art House Gallery and blogs to collectors about contemporary art at Lonely Ocean.